TN Connect is a full-service program for people over 50 who are living with HIV. TN Connect is a great opportunity to meet peers who share your interests and concerns. The program operates in offices of Translatinx Network  - a safe, confidential, and affirming space in both English and Spanish.
TN Connect provides one-on-one and group support in your efforts to stay emotionally, physically, and medically healthy.
Participation in this program also offers you access to Translatinx Network's other services, including food pantry, community legal clinic, English classes and so much more.
TGNC Health is the long-standing health initiative here at Translatinx Network. The work that founded our organization is a special blend of prevention, case management, and referrals – all promoted via year-round events.
Our program consists of a multitude of workshops and partnerships with like-minded community providers to provide linkages to care and in house testing at Translatinx Network.
Nutritional Services and PPE
We provide pantry in Manhattan once a month on Wednesdays and occasionally in Queens. Included are healthy foods, hygiene kits, and PPE. Get in touch to get access to our Food Pantry pickup now!
To request services, please fill out our Service Request Form HERE.
Call us at 646-882-2000 or email us at info@translatinanetwork.org.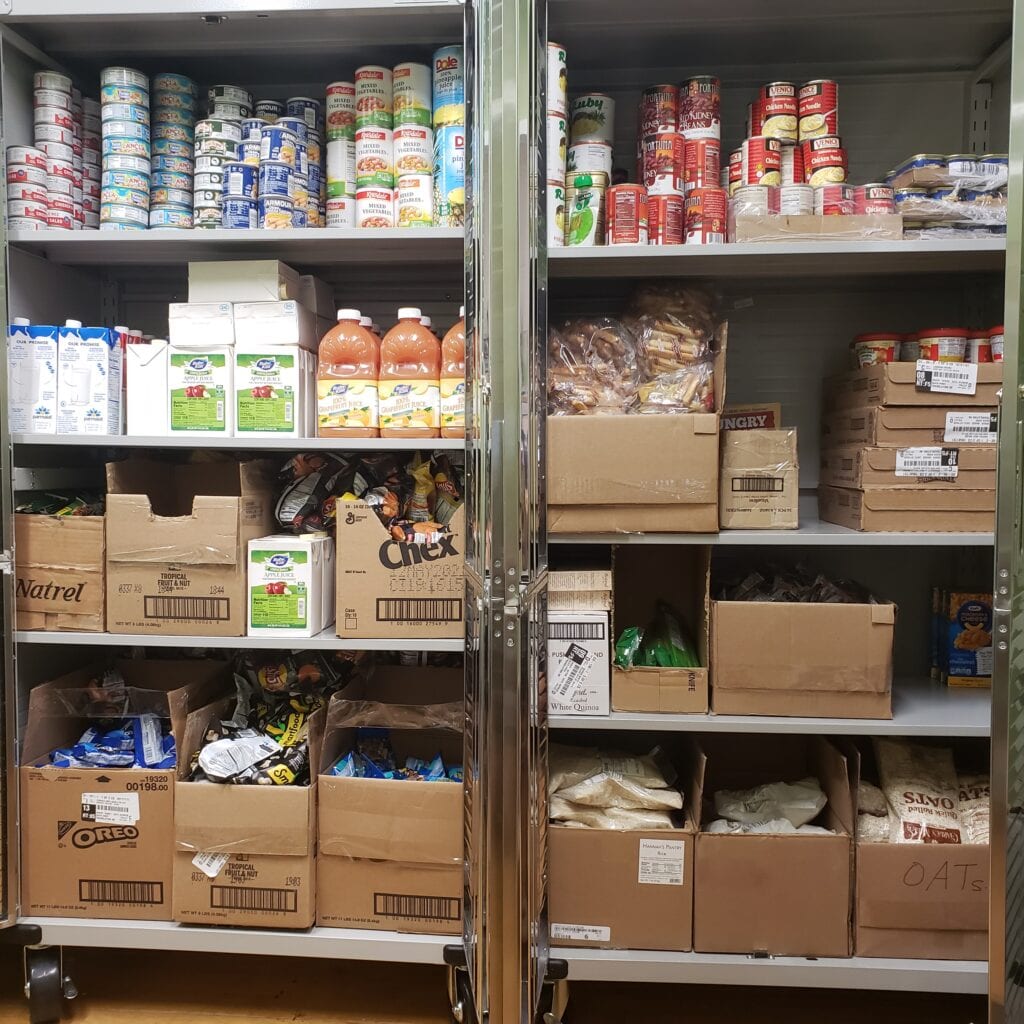 TGNC Workforce Development
FORWARD is Translatinx Network's workforce program for our TGNC immigrant and otherwise vulnerable community members. To download a copy of our program brochure, select the pdf in the language you prefer. For all further inquiries, contact us.
Trans Empowerment Space Fellowship
Graduates of our TGNC Leadership Space and TGNC Bridge will be invited to apply for our new Trans Empowerment Space Fellowships, which are 3-month, part-time paid positions at Translatinx Network through which participants can gain more robust leadership experience by helping with and co-leading our outreach, community education and HIV testing programs. This program is designed for those entering/re-entering the traditional workforce.
Our fellows will serve up to 15 hours per week gaining hands-on experience and ongoing mentorship from TN staff with professional development opportunities and training. With acceptance into the TES program, fellows will be provided with transportation and computer accessibility.
FORWARD: Immigrant Support Services
We are proud to be able to provide services for immigrants as they adjust to a new life, culture, language, and economic and political norms. 
We are here to attend to the immigrant community's needs and provide the following services:
Peer support groups and counseling
ESL Classes
Civic Engagement and Leadership Trainings
Legal services
Se habla Español!
To request services, please fill out our Service Request Form HERE.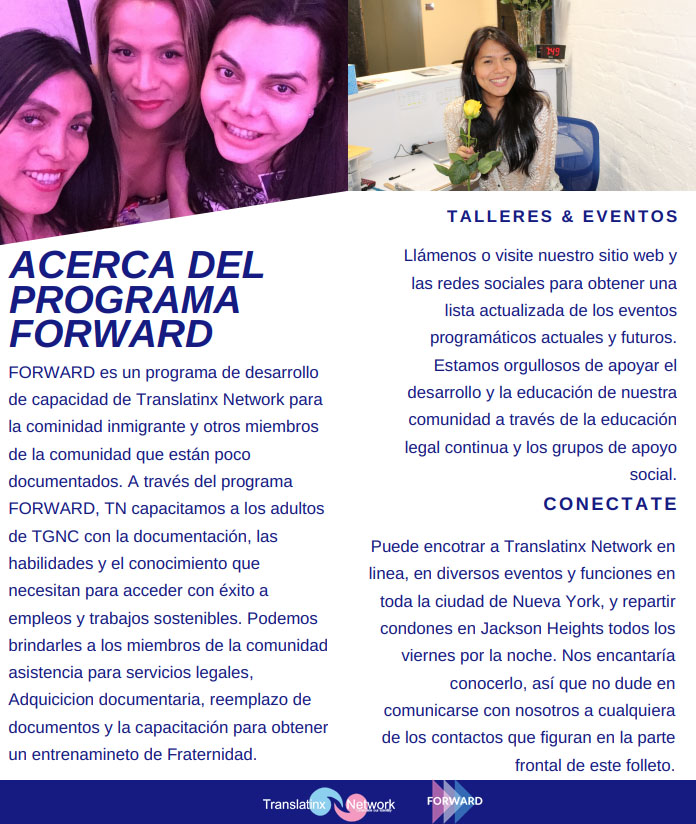 TGNC Cultural Competency Trainings for Providers
Translatinx Network's works with partner and allied organizations to train and enhance TGNC cultural knowledge, skills, and other resources needed to do their jobs with greater competence. Depending on the needs of the organization, we can offer the following workshops:
Transgender Basics - Primer (30 mins)
Working with the Transgender Community - Extended (60 mins)
Engaging the LGBTQ Immigrant Community - Specialized (60 mins)
TGNC Entering the Workplace (60-75 mins)
Tailored workshops to your organizational needs are also available. Please contact us for more information.