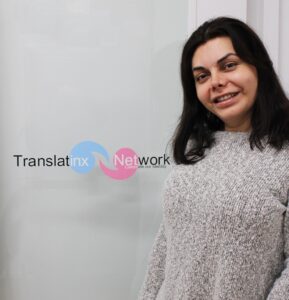 Cristina Herrera, CEO & Founder
She/Her/Hers
Cristina founded Translatina Network in 2007, in order to organize and empower the transgender immigrant community through leadership development and education. Cristina was formerly the Transgender Programs Coordinator at the Lesbian, Gay Bisexual & Transgender Community Center (The Center), where she worked in various roles for eleven years. In her final role there prior to moving into a full-time staff leadership at TN, she oversaw the development of workforce development programming specifically designed to meet the needs of the TGNC community. A leader in the field of TGNC services, HIV prevention, advocacy and community organizing for 18 years, Cristina she has served on countless panels, committees and boards, and has been presented with awards and recognitions by NYC DOH, AIDS Institute, New York City Council, the Queens Borough President, and many organizations.
cristina@translatinanetwork.org 
917-415-4116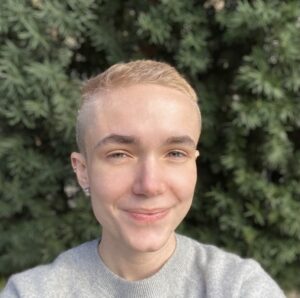 Olive Daddi, Director of Economic Justice
They/Them/Theirs
As the Director of Economic Justice, Olive supports the sustainability and capacity of the organization by working on various data management, grantwriting, and grant reporting projects. They began working at Translatinx Network in 2017, and are glad to have returned after a short break to complete their Master's Degree in Social Work. They are an LMSW in the State of New York, and practice as a trans-affirming therapist outside of their role at TN. Olive considers their coworkers, colleagues, and clients to be their greatest teachers, and is deeply grateful for the opportunity to continue learning with them.
(929) 413-7243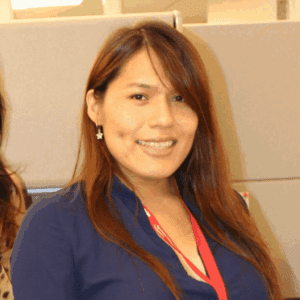 Meilene Belmont, Transgender Services Manager
She/Her/Hers
Meilene provides community outreach, and co-facilitates leadership and support group programming. Originally from Mexico, Meilene came to the United States when she was 14 years old. Back in 2016, Meilene was working as a hairstylist in Brooklyn, where she gained her amazing customer service skills. She began transitioning in 2012 and continues her journey to this day. Meilene's participation in TN's TGNC Leadership Space program in 2016 enhanced different soft skills, elevated her resume, and provided the foundational expertise in HIV prevention, contributing to her being hired into her current position on the TN team.
meilene@translatinanetwork.org
(929) 391-7411