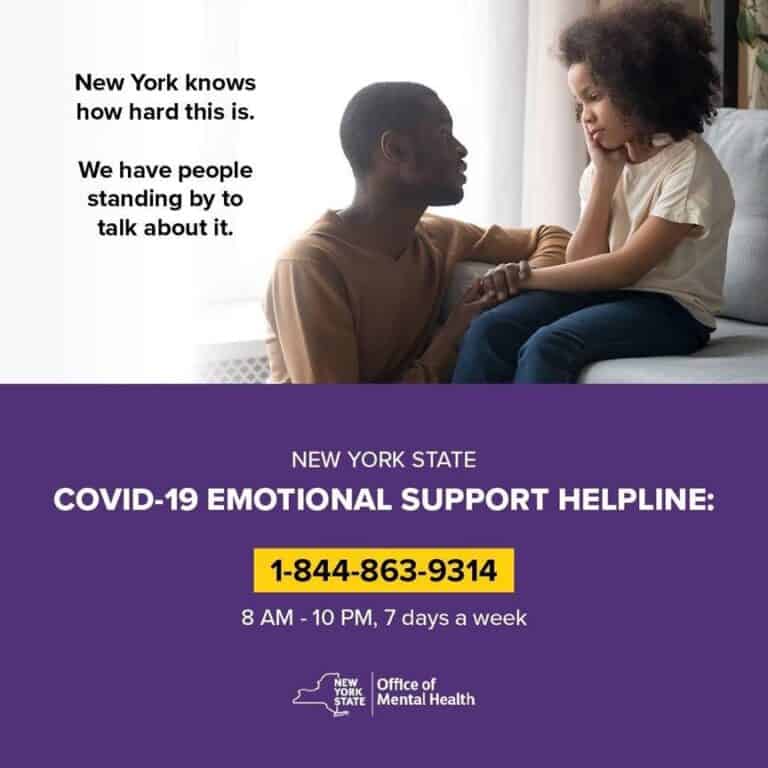 COVID-19 Emotional Support Helpline
Call 1-844-863-9314
8 AM - 10 PM, 7 days a week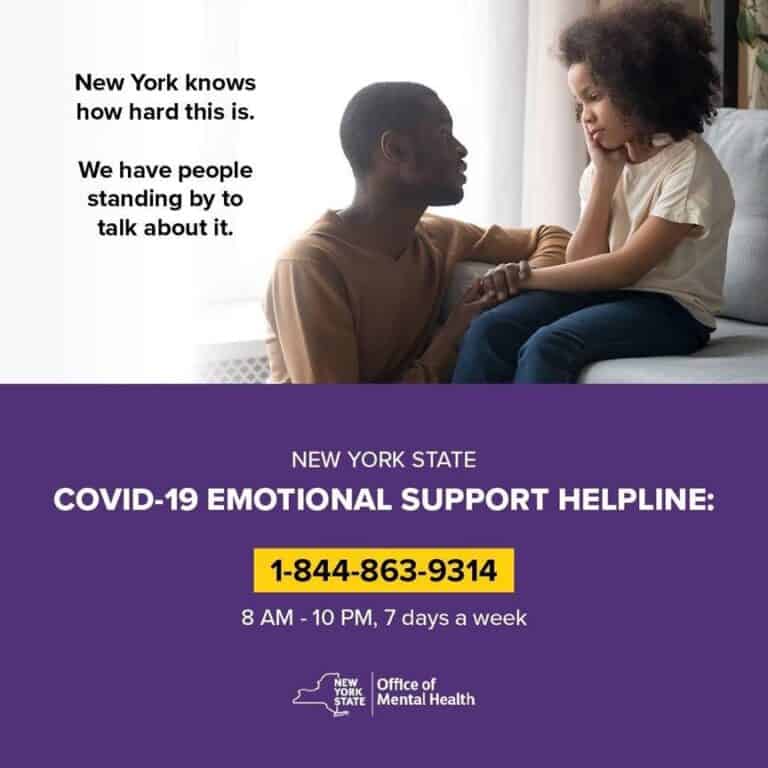 Trans Lifeline
Trans Lifeline ofrece apoyo entre pares y en situaciones de crisis a personas trans o cuestionando su género. La línea está disponible al:
1-877-565-8860 en los Estados Unidos
1-877-330-6366 en Canadá


COVID-19 Testing in Your Community

Mental Health Services
Nicole Avallone, LCSW
Psychotherapist, LGBTQ Cultural Competency Trainer and Educator
www.nicoleavallone.com |26 Court St, Suite 602, Brooklyn, NY 11242
Talking about sexuality or gender identity can lead to anxiety, frustration, even shame. Things may be "getting better," but it's often a long, winding path. As a harm reductionist, I also offer support around alcohol and drug use. Considering change, or working toward non-use? You've come to the right place.
Nicole Sanchez, LCSW
Bilingual (Spanish, English)
nicole@nicolesancheztherapy.com | (646) 504-6360 | www.nicolesancheztherapy.com
Trabajo con gente que habla Español o Inglés, de varias edades y culturas. Tengo diez años de experiencia trabajando con la comunidad LGBTQ.  He recibido entrenamiento psicoterapéutico guiado por profesionales LGBTQ en varias organizaciones LGBTQ.  Tengo una licenciatura en estudios de género que aumenta mi práctica con la comunidad trans.
I work with individuals in English and Spanish of varying cultures. I have ten years of Social Work experience working with the LGBTQ community.  I have had clinical training from knowledgable LGBTQ professionals in various LGBTQ organizations