Feria de Empleo / Job Fair
April 17 @ 3:00 pm

-

6:00 pm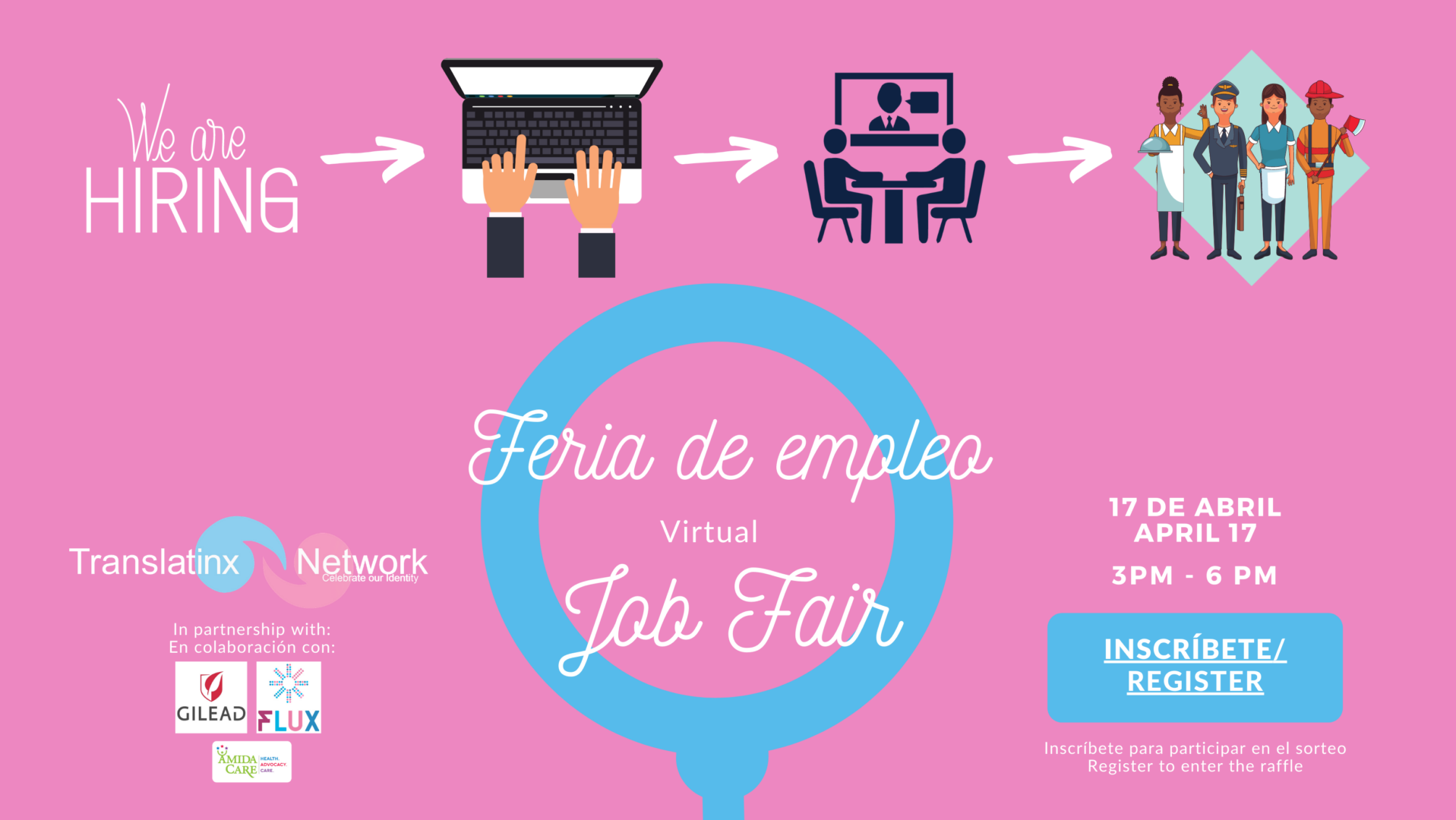 íAcompáñanos a nuestra primera feria de empleo comunitaria! Invitaremos a representantes de organizaciones que busquen contratar de nuestra comunidad. Aparte de eso, tendremos talleres sobre redacción de currículums, etiqueta de modalidades de entrevistas, competencia cultural / humildad profesional, vestimento profesional, y etiquete profesional. Conversaremos con panelistas sobre prácticas en búsqueda de empleo, experiencia de entrevista, simulacro de entrevistas, y establecimiento de redes.
Sabado, 17 de abril, 2021 de 2PM a 5PM
Después de registrarse, recibirá un enlace ZOOM al evento.
En colaboración con proveedores de la comunidad.
Talleres
Redacción de Currículum
Etiquete de Entrevista
Competencia Cultural/Humildad Profesional
Vestimento Profesional
Etiquete Profesional
Preguntas & Respuestas con Panelistas sobre:
Búsquedas de Empleo
Experiencias de Entrevista
Simulacros de Entrevista
Como Establecer Redes
—
Join us for our 1st Community Job Fair! We will invite representatives from organizations that are looking to hire from our community. We will have workshops on resume writing, interview modalities etiquette, cultural competence/cultural humility, professional clothing, and workplace etiquette. We will also be hosting a Q&A with panelists about job hunting, interview experience, mock interviews, and networking.
Saturday, April 17th, 2021 from 2PM to 5 PM
After you register, you will receive a ZOOM link to the event.
In collaboration with our community partners.
Workshops
Resume Writing
Interview Etiquette
Cultural Competence/Humility
Professional Clothing
Workplace Etiquette
Panelist Q&A about:
Job Hunting
Interview Experience
Mock Interviews
Networking